According to the Holmes and Rahe Stress Scale, divorce is the number two most stressful life event. During a divorce, you have to deal with many unknowns. You are under pressure to make life-altering decisions, including whether to sell your home to your spouse, continue living in it, or list it for sale.
After careful analysis, you may conclude that on one income neither you nor your spouse can pay for the mortgage and household expenses.
Want to learn how to sell a house during a divorce? Follow the advice given below. 
After viewing this video, continue reading for more in-depth information.
Select the right real estate agent
The first tip to sell a house during a divorce is to select a real estate agent with whom both you and your spouse trust and feel comfortable. Since your house is most likely the single largest financial asset, you need to choose a real estate agent that can guide you through the steps of selling your home and can communicate effectively.d
Start by speaking with the agent that initially sold you the house or look for a Certified Real Estate Divorce Specialist (CREDS).
Agents that earn the CREDS certification are trained in the legal and tax aspects of a divorce. They specialize in selling homes for divorcing clients. Their training allows them to counsel their clients to avoid common pitfalls of divorce in real estate.
Set a realistic asking price
You need to set a price that you, your spouse, and your real estate agent can agree upon. Your real estate agent can prepare a Comparative Market Analysis (CMA). A CMA is an opinion of price based on a set of comparable homes that have sold in the same neighborhood or similar neighborhoods within the past six months.
Since a newly listed home attracts the attention of buyers that are currently in the market, it is important to set a realistic price for your home right from the start.
If you price your Lakeland home too high, your home will pale compared to correctly priced homes, and buyers will simply move on to other properties. 
Overpriced homes wind up sitting on the market for a very long time. When a home sits on the market for too long, buyers think that there is something inherently wrong with the property and it becomes almost impossible to sell. 
Set responsibilities in advance 
Make sure you discuss and agree in advance on who will be responsible for each part of the sale of the home. This will make selling your house during a divorce much easier and help avoid misunderstandings.
Decide who will be responsible for:
Preparing the home for sale 

Paying for the mortgage and home maintenance

Paying for repairs

Meeting with real estate agents for showings

Making the house available for realtor caravans and open houses

Opening the home for inspections and appraisals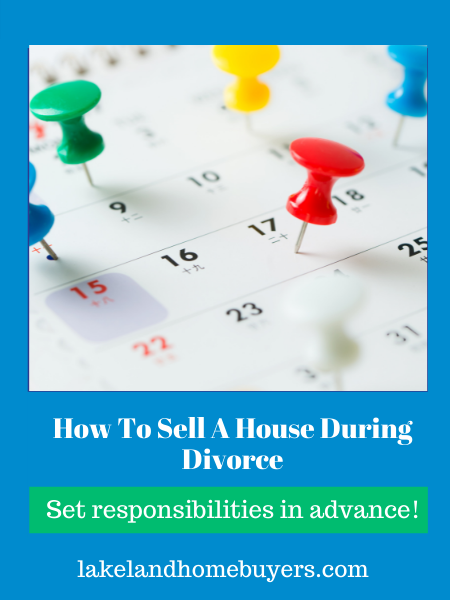 While you're at, you should also decide:
How involved each of you wants to be in the home's marketing.

At a minimum price, you will accept.

How much notice you need to schedule a closing.
Each real estate transaction is unique and comes with its own set of problems and surprises. It is imperative to keep an open line of communication between you and your spouse so you can overcome each issue as it presents itself. 
Keep your emotions in check 
During a divorce, you will be under a lot of emotional stress. Don't let minor issues impede a successful sale. If you and your spouse disagree on a particular issue, ask your real estate agent to offer his professional advice. Keep focused on the goal of selling your Lakeland, Florida home for the best price in the shortest amount of time.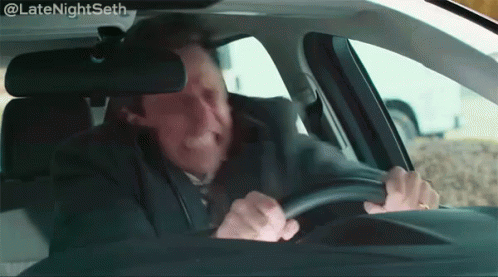 Selling a Lakeland, Florida house the traditional way may not be the best choice for sellers going through a divorce. 
Selling a house the traditional way, with a real estate agent, takes work and commitment from both you and your spouse. You will have to clean, declutter, repair, stage, and have your house ready for showings on evenings, weekends and for last-minute appointments. 
Once you do find a buyer, you will have to make the house available for the bank appraisal and home inspections. You may also have to address problems that are identified on the appraisal or home inspection report. 
Even after all that work, there is no assurance that your buyers will be approved for a mortgage.
Lakeland Home Buyers offers you another selling alternative
For many people, the uncertainties of selling a Lakeland home with a real estate agent, in addition to the emotional stress of a divorce, are more than they can handle. Others may find that it is impossible to work with a divorcing spouse. There may be too many hurt feelings and anger to work together.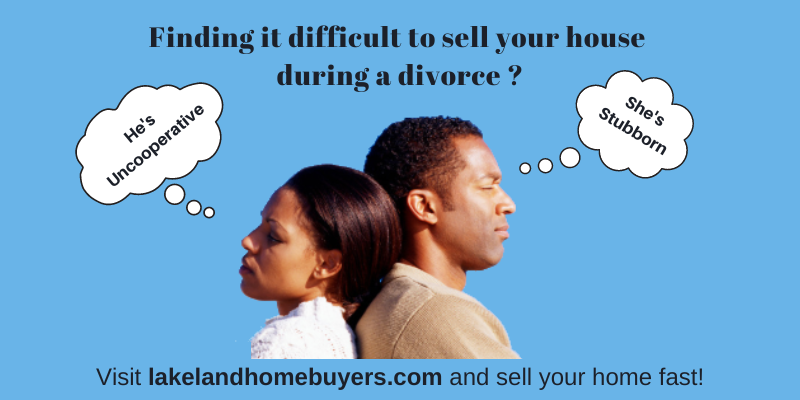 If you feel it will be too difficult to sell your house in the traditional way or you simply want to avoid all the uncertainties of selling a home with a real estate agent, call Lakeland Home Buyers. We are specialists in helping homeowners sell their houses during a divorce. 
Unlike a traditional house sale:
You will not have to sign a listing agreement

There is no need to make any repairs to your house

There is no need to stage your home 

You do not have to market your home

You eliminate the possibility that your home will sit on the market for a long time 

You do not have to pay a commission

You avoid all inspections and appraisal 

 Private house sale, keep nosey neighbors out of your business

You can eliminate your mortgage payments and household expenses right away
Sell your Lakeland house to us for top dollar in just one day and close in as fast as 7 days. We'll guide you through the entire sales process, to make the sale as smooth and worry-free as possible. 
To learn more about how to sell a Lakeland house during a divorce, call Lakeland Home Buyers at 863-372-8937 and schedule a free, no-obligation appointment. The faster you sell your house, the quicker you will be on your way to rebuilding your life.
For a quick recap check out, the 5 Effective Tips to Sell a House During Divorce infographic below.