Losing a job in Lakeland, Florida can turn your world upside down. There are a lot of concerns that cross your mind, among them, how to keep up with your mortgage payments. 
Though it may be tempting, don't go into denial. You must be proactive and look for a solution right away. The faster you analyze your options, the more likely you will be able to protect your home and your credit. Below we'll show you some options available to you in case you think you will be unable to pay your mortgage. 
Unemployment Mortgage Insurance
Review your homeowner's insurance policy. There is a chance that you opted for unemployment mortgage insurance, or it was included in a rider on your existing homeowner's insurance policy. 
After viewing this video, continue reading for more in-depth information
Unemployment mortgage insurance is a policy that covers your monthly mortgage payments in case of a job loss. Payments are made directly to the lender for a limited time, usually six months. They include principal, interest, taxes and any escrow impounds/payments. 
Review Your Budget
Even in the best of times, it is wise to keep a budget. Review your budget or if you do not have one, make a budget worksheet and see where your money is being spent. Cut out all unnecessary spending and cut back as much as possible on your monthly expenses. By cutting back on spending and dipping into savings, you may be able to cover your mortgage payments until you find a new job.
Refinance Your Mortgage
Try this option before you fall behind on any of your mortgage payments. Refinancing your home may give you the relief you need to keep up with your mortgage payments. By refinancing your loan you will extend the amortization of the loan or get a lower interest on the existing mortgage and thus lower your monthly mortgage payments. 
Keep in mind that over the long term you may incur more debt. There are costs incurred to refinance such as application fees, loan origination fees, inspection fees and appraisal. In addition, you may have to pay a prepayment penalty to your existing mortgage lender.
Forbearance Agreement 
If you have fallen behind on your mortgage payments, contact your mortgage company at once. You can present a written hardship letter or contact your loan resolution counselor and try to enter into a forbearance agreement. 
Under a forbearance agreement, your lender may offer you a temporary modified payment plan in order to help you bring your account current. A forbearance agreement could include a full moratorium on payments, interest payments only or reduced interest rate on the loan, thereby reducing the overall monthly mortgage payment.
Loan Modification Program  
If your bank does not offer a forbearance agreement, ask about their loan modification program. Under a loan modification agreement, your loan is permanently restructured to help you with more affordable payments. The lender may lower the interest on the loan or convert a variable rate mortgage into a fixed-rate mortgage and redistribute those charges by extending the length of the loan. 
Rent Out Your House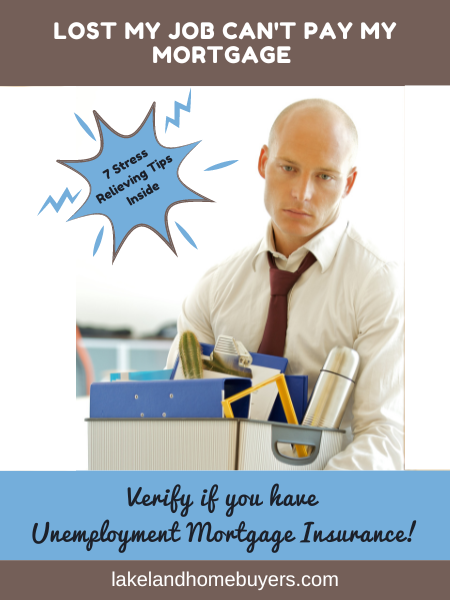 863-372-8937Another alternative is to rent out your house and move into an apartment or move in with relatives. If you choose your tenants carefully, this could be a practical option. Once you find a new job and stabilize your financial position, including setting aside an emergency cash reserve, you could move back into your home. 
Declare Bankruptcy 
This is a drastic option, but it may be the only way to save your home, especially if you have a lot of debt in addition to your mortgage payments. Under bankruptcy, you can restructure your debt in a 3-5 year payment plan based on your income. Some advantages include being able to negotiate a reduction of your debts and possibly eliminate any unsecured debt.
You may also be able to strip off a 2nd mortgage and other liens against the property, thereby having them reclassified as unsecured debt. As unsecured debt, it will be easier to negotiate a reduction in the total amount due. Additionally, you may be able to "cram" down certain secured debt. For instance, you may reduce the amount you owe on a car loan from the outstanding balance to the actual value of the collateral. 
Relief under bankruptcy can reduce your total debt and reduce your monthly debt payments, thereby freeing up money to pay your mortgage.
Sell Your House
If you think you will be out of a job for a long time, you may want to sell your Lakeland home. Selling your home is a sure way to eliminate your mortgage debt, avoid the possibility of foreclosure and protect your credit.
The faster you sell your home, the faster you can get rid of your monthly mortgage payments and home expenses. Instead of stressing over your financial situation you can walk away with equity and concentrate on getting your financial life in order.
One sure way to sell your house fast with the least amount of headache is to call Lakeland Home Buyers . We are local professional cash home buyers. 
Sell your Lakeland Area house to us in just one day and close in as fast as 7 days. This way you'll eliminate the need to hire an agent, pay a hefty real estate commission and put up with the uncertainty of finding a buyer.
Don't worry if your home is in need of repairs. We'll buy your Lakeland house as-is for top-dollar no matter its condition. Even if it has open code violations, has suffered termite damage or foundation or roofing problems. 
We'll guide you through the entire selling process, to make the sale as smooth and worry-free as possible. There are no fees for our service. We will not charge you a penny for our service, guaranteed. 
Take control over your life. Call Lakeland Home Buyers today at 863-372-8937 and start your path to a better tomorrow. 
For a quick summary, check out the Lost My Job, Can't Pay My Mortgage infographic below.