In case you need to sell your Lakeland, Florida home fast because of a financial hardship, job transfer, or difficult circumstance, we want you to know that there are several options available to you.  
But not every option is ideal for every seller. Much depends on your home's condition and your unique personal situation. 
So that you will be able to confidently choose the option that will benefit you the most, we'll explain how the 4 options work and point out the advantages and disadvantages of each.
List with an agent
A top-producing local agent knows the Lakeland market better than anyone else. At any given time, they may be working with several active buyers that are looking for homes in your area.
If you find a top local agent, he may be able to get your house under contract in a matter of days. More importantly, if you need to sell your home fast your agent will steer you away from common delays, assist you with negotiating and push the sales process along to close as quickly as possible. 
Your chance to sell your house fast will improve greatly if your agent is working with a buyer that has already been pre-approved for a mortgage. Under the right circumstance, you could find a buyer and close on the sale of your home in as fast as 45 days. 
This option is ideally suited for a seller that has a house that is in move-in condition or has minor repair issues. This way all possible observations or objections from a home inspector, appraiser, or from the buyer themselves can be avoided.  
There are two major drawbacks to selling with an agent. The first one is that in spite of the agent's best efforts they can't guarantee that they will find a buyer for you right away nor that the buyer will be able to qualify for a mortgage.
An awful lot of things need to line up just right in order for your agent to pull off a fast sale. 
Secondly, your agent's work comes at a steep price. You can expect to pay 6% of your home's sale price as a real estate commission. That's a big chunk of money!
For Sale By Owner
A second option is a viable option if you already have a buyer in mind who is interested in your house. With a buyer in hand, there is no need to list or market your house. 
You could enter into a contract quickly and the buyer can start the mortgage application right away. If you do not run into any surprises, it's possible to close in 45 to 60 days. 
This could be a viable option if you already have a buyer and have come to an agreement on the terms and conditions of the sale. Best of all, you could sell your house fast and save a bundle on the real estate commission. 
There are several major drawbacks to this option. Unless the buyer is a good friend or relative, it's difficult to find out in advance if the buyer can qualify for a mortgage before you sign a sales contract. 
Another problem is that real estate transactions are difficult enough even when an agent is overseeing the entire process. Without a knowledgeable agent on your side to coordinate all the steps and facilitate communication between the various parties, it's very unlikely that you will be able to close on your house quickly, if at all.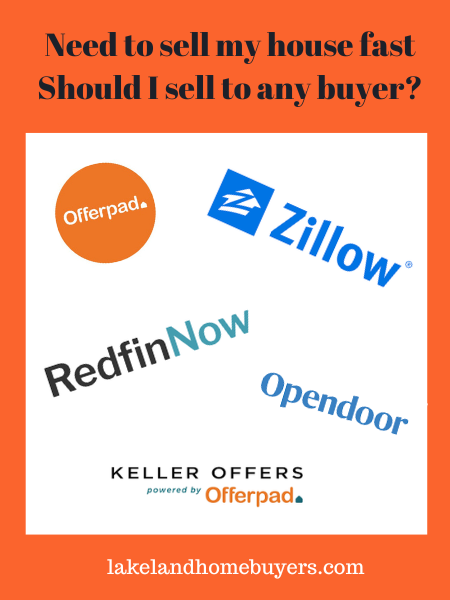 ibuyer
The concept of an ibuyer or instant buyer is still relatively new to the real estate industry. Basically, ibuyers are companies that use technology to automate offers on homes instantly. Currently, there are close to a dozen ibuyers including Redfin, Opendoor, Zillow, Offerpad, Keller Williams, and Knock. They advertise that they will buy your house as-is for cash and pay close to full market value. 
They help you avoid the headaches of fixing, listing, and marketing your home and allow you to pick the closing date that is convenient for you.  
Selling to an ibuyer is arguably one of the fastest ways to sell your house safely and without surprises. Most ibuyers offer to close on houses they contract in as fast as 10 to 14 days. 
You will have to pay a service charge from 6% to 10% of the sales price of the house plus repair cost charges. According to a report from the real estate data firm Collateral Analytics, after adding up all the fees, ibuyers wind up costing sellers between 13% to 15% of the home's sales price. 
Nonetheless, if you value speed over your net proceeds, then selling to an ibuyer may be the perfect option.  
The major disadvantage of selling to ibuyers is that your home has to meet strict age, price, condition, and location criteria to qualify for an offer.
Investor, house flipper, home buying specialist
One tried and true method to sell your Lakeland, Florida house fast, is to sell it to a professional real estate investor.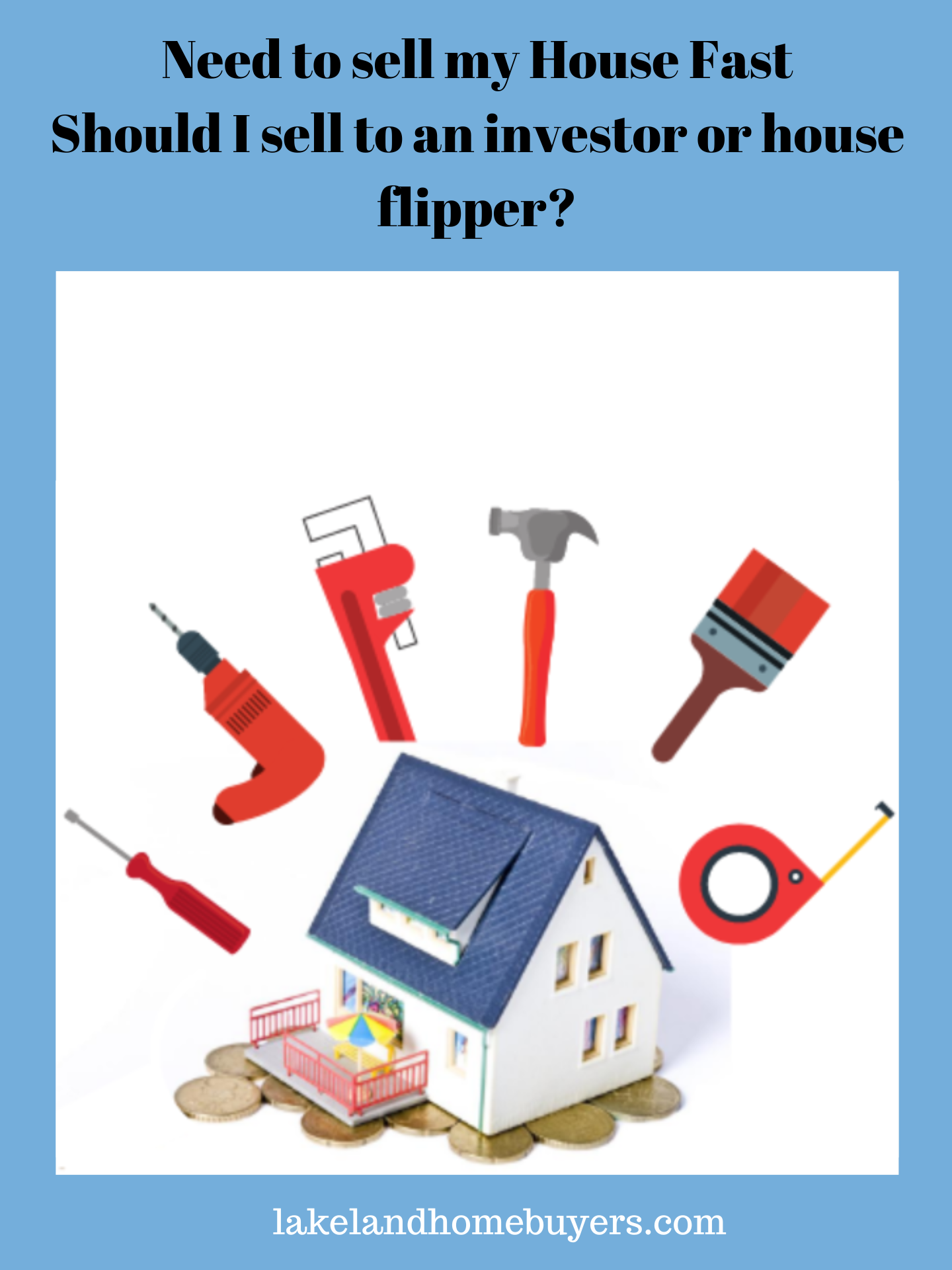 Similar to ibuyers they can close on your house at lightning speed. Many will give you an on-the-spot offer and close in as fast as 7 to 14 days. 
They differ from ibuyers in several key ways.
Investors buy homes regardless of the age, condition, or location of your house.  

They try to find a solution to your unique situation and accommodate the sales process accordingly.

They give you a bottom-line cash offer without any charges, fees, or commissions.

They are flexible on their offer and move-out date. 
The only disadvantage is that you will have to trade off the convenience and peace of mind of selling your house fast by discounting the sales price.  
If you're considering selling your Lakeland house to a real estate investor call Lakeland Home Buyers at 863-372-8937 to get a top-dollar cash offer today. 
Count on us to understand your needs, provide solutions to your problems and deliver exceptional service.