You may have seen we buy houses for cash signs or received a postcard in the mail and you may be wondering how to sell your house for cash. In this blog we'll explain how you can sell your house easily and quickly for cash with Lakeland Home Buyers  –Lakeland Cash For Houses Program. 
But first, let's discuss what type of seller is best suited to take advantage of the LakelandCash For Houses Program.
We tend to work with local house sellers who need to sell their house fast because they're facing a difficult financial or family situation and those that want to get rid of a problem property.
Our process of selling a home is a lifesaver for those homeowners that need a fast house sale because they:
Are stuck with two mortgage payments

Are transferring to a new job out of the area

Are facing foreclosure

Need to liquidate in order to cover pressing bills

Own a vacant property that is draining their bank account. 
The other type of homeowner we work with does not need to sell their house at lightning speed, but rather needs a creative and flexible buyer to help them get rid of a problem property. 
With our program, a homeowner can sell their house easily and stress free regardless of its condition or location. Any type of property can qualify for our program. Including houses that:
Need major repairs and updating 

Are fire Damaged 

Are water Damaged

Have foundation problems 

Face code violations

Have termite damage

Has liens or judgments

Has problems with easements and encroachments 
Price and time/condition are trade-offs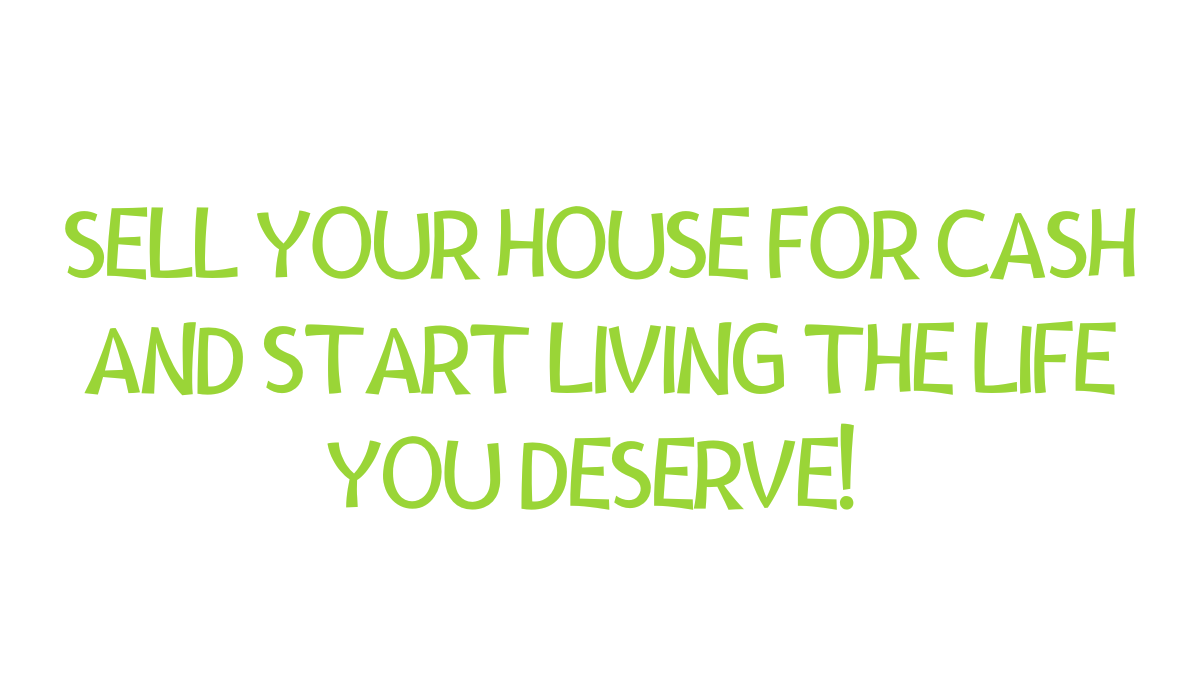 Since, you'll receive less than market value for the convenience of selling your house fast for cash, you should analyze your situation and decide whether you prefer to sell your home the traditional way with a real estate agent (and try to get full market value) or sell your house to a cash buyer.
To get the full market value, you will have to invest a lot of time and money. First you'll need to get your home ready to show. That includes cleaning, depersonalizing, decluttering, repairing, painting and staging your house. You will then need to hire a real estate agent to find a buyer (which could take several months)… and then you will need to wait for the buyer to get a mortgage approval which could take anywhere from 45 to 60 days. 
After all this you will have to pay a real estate commission, which can cost you 6% to 7% of the price of the home. 
Benefits of selling to we buy homes for cash companies  
In spite of the economic tradeoff to sell your house fast for cash, there are some distinct advantages.
You can avoid the headaches and expenses of preparing your home for showing.

You can save time and money on marketing and selling your home. 

You will sidestep the need for bank appraisals, home inspections and the wait time for your buyer to get a mortgage approval. 

You get peace of mind by eliminating the risk that your buyer will be turned down for a mortgage or will back out at the last minute.

You'll end your maintenance, insurance and tax expenses right away.

You'll cut out the real estate agent's commission and marketing fees. 

Get paid right away. With a cash buyer, you will get your money in a matter of days rather than waiting many months to find a buyer and get to a closing. 

You will stop living your life in limbo and get back to living the life you deserve. 
Lakeland Home Buyers Sell your house for cash with the Lakeland Home Buyers  – Lakeland Cash For Houses Program
We are one of the premier County companies that buy houses for cash. Our program is easy and simple.
Contact us 
Call us at 863-372-8937 or fill out the online form to schedule a confidential, no obligation meeting. We will ask you some basic questions to get to know you and your property.  
Free in-home consultation
We will meet you at your house at your convenience. This is your opportunity to pick our brain and ask us as many questions as you wish. We will carefully listen to you and analyze your particular circumstance. We will then inspect. your home and gather all the important information about your house to prepare the best possible offer. 
Sell your house for top dollar in just one day
We will present you with a written no-obligation cash offer at our first consultation. Our offer will be clear, in easy-to-understand terms. Depending on your particular circumstance, we may present you some other creative financing solution. In any case, we will never pressure you into selling your house.
Get your money
Close on your house in as fast as 7 days or at your earliest convenience and get a certified check or wire transfer the same day of your closing. The entire sales process is easy and the funds are guaranteed.
Call Lakeland Home Buyers  for a quick, no hassle sale 
We have the experience to overcome virtually every obstacle and ensure you a stress free, smooth sale. 
What's more, we do not charge a commission or fee for our service. We'll handle the entire sales process and even pay for your closing costs. 
Call  Lakeland Home Buyers  at 863-372-8937 to get started with the Lakeland Cash For Houses Program.